Product Overview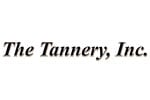 There is now a quick and easy way to tan your own hides at home. The Basic home tanning kit was developed by a tannery with 27 years of tanning experience and was designed so that the whole job can be completed in a very small area over just a few days. This kit uses a simple salt-alum process that is very easy to complete, yet produces a very soft pelt that anyone could be proud of. Kit Includes enough to tan one average deer hide.

Package Includes:
Step-By-Step Instruction Book
1 Bottle of Tanning Crystals
1 Bottle of Tanning Oil
Hide Scraper
Sand Paper
Made In
Was this information helpful?