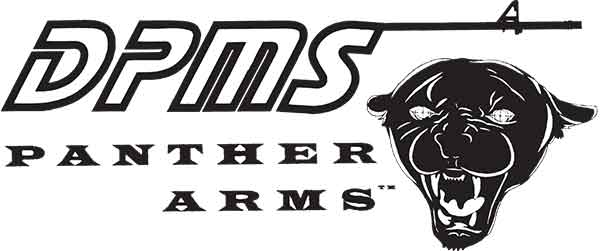 The DPMS Oracle LR-308 Upper Receiver Assembly comes completely assembled and ready for installation on any compatible lower receiver. The Oracle is an excellent entry-level upper assembly that incorporates the versatility of the A3 Flat-Top configuration in selecting a preferred sighting arrangement with a solid, fully functional foundation of quality components. It is the perfect way to get into the larger, more powerful LR-308 platform at a price that won't break the bank, and is an ideal candidate for future user customization.
The Oracle features a 16" Heavy Contour Barrel with a versatile 1 in 10" rifling twist rate capable of stabilizing a wide selection of different bullet weights. It utilizes an A3-style Extruded 7029-T6 Aluminum upper receiver with forward assist, ejection port door and integral shell deflector. The upper comes equipped with heat resistant GlacierGuard polymer handguards, single rail gas block, charging handle, complete bolt & carrier assembly, and an A2 birdcage flash hider. Aluminum parts are hard coat anodized to mil-spec, steel parts are manganese phosphate treated (parkerized) matte black.
Technical Information
Upper Receiver: A3 Flat-Top
Barrel Length: 16"
Barrel Contour: Heavy (HBAR)
Barrel Material: 4140 Chrome Moly Steel
Muzzle Thread Pattern: 5/8"-24
Chrome Lined: No
Barrel Finish: Parkerized
Twist Rate: 1 in 10"
Chamber: 7.62x51mm NATO / 308 Winchester
M4 Feed Ramps: Yes
Muzzle Device: A2 Flash Hider
Gas System Length: Carbine
Gas Block Diameter: 0.750"
Handguard: 2-Piece Polymer GlacierGuard
Sights: None
Bolt Carrier Assembly Included: Yes
Bolt Carrier Type: N/A
Extras: Single Rail Gas Block
This LR-308 Upper has a forward assist, shell deflector and ejection port door
NOTE:
All DPMS upper receivers are factory test fired for functionality before shipment.
Please Note: Installation of AR-15 upper assemblies with certain features including, but not limited to: flash hiders, bayonet lugs, and threaded muzzles may violate state and/or local laws.